Can Horse Racing Continue To Ride Recent Success?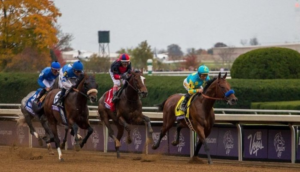 By Joe Favorito
A long-awaited Triple Crown, record purses and exposure for The Breeder's Cup, an uptick in brand innovation, digital media and fans of the sport. The year 2015 was certainly a good one for the sport of horse racing in the United States. With the Kentucky Derby on the horizon, what can be built off of last year?
We caught up with Stephen Panus Vice President of TJC Media Ventures and America's Best Racing, to hear what's coming down the track.
Q: As we head toward Triple Crown season, how does horse racing keep riding the momentum of American Pharoah?
A: 2015 was an amazing year for the sport of Thoroughbred racing as American Pharoah's Triple Crown and Grand Slam winning feats endeared the sport to an entirely new generation of fans who witnessed first-hand the excitement, passion and thrills that horse racing offers. There haven't been back-to-back Triple Crowns won since 1977-1978, so like NBA fans watching to see if the Golden State Warriors can repeat as NBA champions in 2016, the sports world will also be watching to see if history can repeat itself, once again, in horse racing. A deep and talented field of 20 talented racehorses, led by favorite Nyquist, is ready to pick up where American Pharoah left off and provide a national televised audience (NBC Sports) and a crowd in excess of 170,000 at Churchill Downs with a scintillating Run for the Roses on the first Saturday in May.
Q: Several brands, Burger King for one, jumped on the bandwagon, has there been more interest in brand activation because of last year's excitement?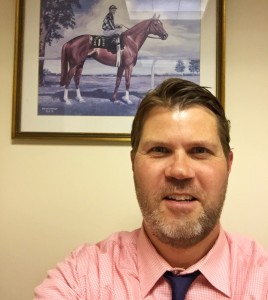 A: Most definitely. Vanity Fair and Longines are co-hosting a Kentucky Derby party in Louisville this year. Breathe Right has partnered with this year's favorite, Nyquist. Vineyard Vines will be activating a sponsorship at the Kentucky Derby on the infield again this year. Racehorse owner and founder of BODY ARMOR Mike Repole, whose horse Outwork will be running in this year's Kentucky Derby, will be leveraging the opportunity to promote his energy drink brand. For the luxury attendees, Sentient Jet will provide attendees with tickets in The Mansion access to book private travel to and from Louisville with the help of a private concierge team, among other benefits. The Breeders' Cup World Championships, which will be hosted November 4-5 at Santa Anita Park, continues to attract sponsors as well, like E*Trade, Maker's Mark, Sovaro Coolers, Longines, Tito's Handmade Vodka, and Uber and Lyft, among others.
Q: Celebrity involvement in racing also seems to be on the rise. Who are some of the new faces engaged in the sport?
A: Celebrities have long been attracted to the sport of Thoroughbred racing because it's fun, social, communal and thrilling. A day at the races is a social event and a great sports experience. Kate Upton, Elizabeth Banks, Bobby Flay, Jim Rome, Bode Miller, Rob Dyrdek, Eddie Olczyk and Kenny Mayne are just a few notable personalities who are engaged in the sport. Just weeks ago, John Elway spent a beautiful afternoon at Keeneland enjoying the races and Scottie Pippen attended a Thoroughbred sale in Florida. The list of celebrities attending this year's Kentucky Derby appears bigger than ever and is topped by Jon Voight, Megyn Kelly, Kid Rock, Gretchen Wilson and New Orleans Saints Head Coach Sean Payton, among others. Also, Tom and Gayle Benson, the owners of the NFL New Orleans Saints and NBA New Orleans Pelicans, have two horses (Mo Tom and Tom's Ready) racing in this year's Kentucky Derby.
Q: We are all about digital and social these days; how has the sport stepped up its game? What have been some of the best results?
A: No different than other sports, horse racing has fully embraced the digital and social media channels and platforms available to make the sport more available and consumable for the sports fan. America's Best Racing remains the go-to site for the new and casual fan offering gambling tips, how-to videos, race previews, in-depth video series' and ABR Wired features taking the fans behind the scenes, fashion advice, pop culture tie-ins, cheat sheets for the biggest races and events throughout the year and lots more. Horse racing, like other live televised sports, avails itself nicely to the varied social channels using Periscope video to capture what the TV camera often doesn't, animated discussion and debates and different gambling perspectives and insights shared via Twitter and Facebook, SnapChat stories centered around the major events, photography features tailored-made for Instagram and Pinterest and gambling features on Twitch.tv to educate and entertain soon-to-be and existing horse racing fans on key race days. Only four years old, America's Best Racing has quickly amassed a highly engaged Facebook audience of 147,208.
Q: The Breeders Cup continues to be an intriguing asset, how has that brand overall expanded in recent years and what's next for 2016?
A: Well said. The Breeders' Cup World Championships is one of the best major sports and entertainment events held annually in America. It offers everything for the modern sports fan over two days – fantastic gambling, high fashion, great horse races featuring the best racehorses from around the world, celebrities, and delicious food and cocktails. And similar to the Super Bowl, the week leading up to the Breeders' Cup is replete with parties, soirees, culinary experiences and an ownership seminar designed to attract new owners into the sport.
This year's edition will be hosted by Santa Anita Park (Arcadia, CA) on November 4-5 and televised live by NBC Sports Group. The 2017 Breeders' Cup will also be hosted in Southern California, at Del Mar Thoroughbred Club, founded by Bing Crosby in 1937. The 2018 Breeders' Cup returns to Churchill Downs in Louisville, KY. The Breeders' Cup continues to grow in popularity – both with fans and sponsors. If you've never been, I highly encourage one and all to add it to their must-experience list.
On top of that, the Breeders' Cup will have a series of "Win And You're In" Challenge races televised this summer and fall by NBC Sports Group, featuring many of the best races horses and the best race tracks, thereby extending the television coverage straight from the Triple Crown through the summer and early fall leading directly to the World Championships.
Q: The issue of Daily fantasy and sports gambling continues to be a hot button; how does that discussion help or hurt the position horse racing has in this country with regard to legal gambling?
A: With the rise in popularity of daily fantasy sports, the negative taboo formerly associated with sports gambling has dissipated. And America has long loved to gamble on sports. Horse racing remains the only sport you can legally wager on from your phone or mobile device. It's ideally suited to take advantage of this digital and mobile generation who consumes content and uses mobile devices to interact and engage in every facet of their life. As such, I think this represents an opportunity for horse racing to welcome a new generation of fans into the sport.
Q: Who are some of the personalities to watch as we head toward Churchill Downs this spring?
A: Another impressive field of twenty 3-year-old Thoroughbreds will be in the starting gate for the 2016 Kentucky Derby. To learn more about each of the horses and their connections – jockey, trainer and owner(s) – including the odds and whom to gamble on and why, along with all the latest news, notes, and more, visit www.AmericasBestracing.net
Q: What was the biggest long-tail effect that last year's Triple Crown win has on the sport from a business standpoint?
A: Well, it's spring 2016 and the media is still writing, reporting and talking about American Pharoah, who now stands at stud at Coolmore America's Ashford Stud in Kentucky. And anticipation for the upcoming 2016 Triple Crown races appears very high. One of the biggest takeaways from American Pharoah's historic sporting feat is that fans and sponsors alike were re-introduced to one of America's original sports and reminded that it very much holds a special place in the hearts and minds of the modern sports fan. Interest, attendance and media coverage in the sport throughout the races occurring after American Pharoah's victory at Belmont Stakes remained heightened. And that interest and excitement is being propelled forward into the 2016 Triple Crown season and will be carried all the way to the Breeders' Cup World Championships in November.
America's Best Racing recently launched a successful 4-episode ABR Films series chronicling "Where American Pharoah Learned To Be A Racehorse." The first three episodes can be viewed here, and the fourth and final episode premieres this Thursday, April 28.
Joe Favorito is a well respeced veteran strategic media, communications and business professional in spots and entertainment marketing.