DraftKings, SNY Team On New Gaming Shows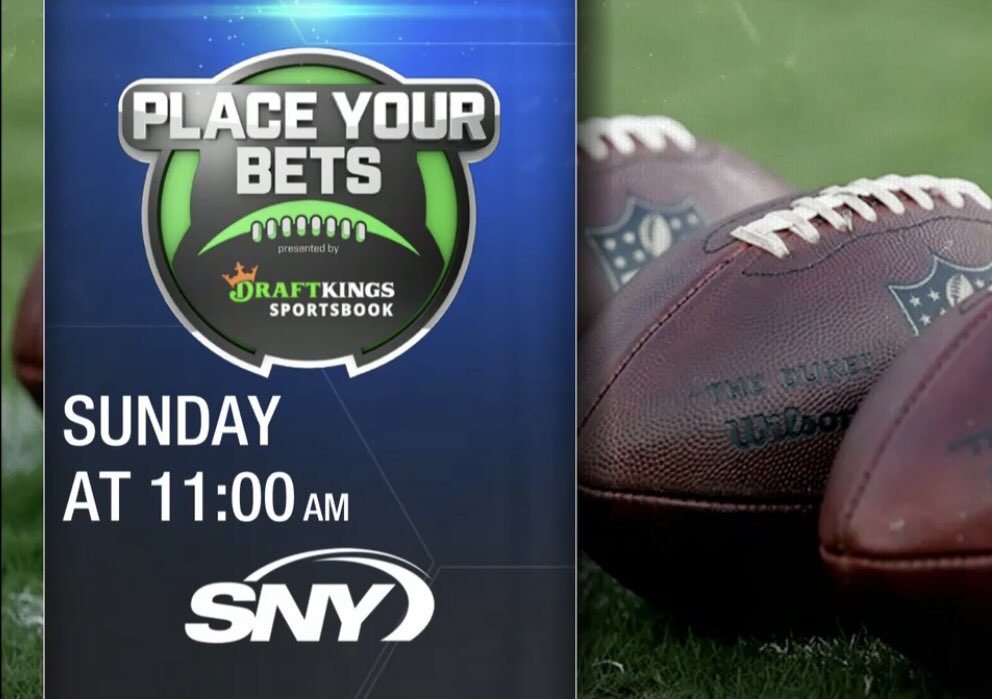 SNY, the official television home of all things New York sports announced a partnership today with sports technology and entertainment company DraftKings, bringing a new one-hour programming block of sport betting shows to SNY viewers every Sunday. The Sweat, produced by DraftKings will premiere this Sunday, September 8 at 10:30 AM ET followed by SNY's original program Place Your Bets Presented by DraftKings Sportsbook at 11:00 AM ET.
"With the legalization of sport betting increasing in states across the country, the compelling integration opportunities have become more prevalent and visible throughout the sports industry," said Steve Raab, President of SNY. "Sports news impacts sports betting and this partnership with DraftKings marries the two – giving us an opportunity to deliver insightful new programs not just for sports bettors but for casual sports fans, avid sports fans and fantasy players."
Each week The Sweat, will deliver analysis by DraftKings experts – bringing fans inside the game. Place Your Bets Presented by DraftKings Sportsbook, will not only cover the local New York teams, but also the key matchups from around the league. Place Your Bets will be hosted by SNY's Maria Marino.
"The legalization of sports betting transformed our business model not only as a sportsbook operator, but also as a digital media hub," said Ezra Kucharz, chief business officer at DraftKings. "We are entering the most prime period of the sports calendar for our company, and the move to syndicate our original programming via a widely-viewed and premier partner in SNY was a clear strategic decision."
The two shows will air every Sunday throughout the regular season and the playoffs.
Programming Schedule:
Sunday, September 8, 2019
• The Sweat: 10:30 – 11:00 AM
• Place Your Bets: 11-11:30 AM
All other weeks:
• The Sweat: 11-11:30 AM
• Place Your Bets: 11:30-12 PM