Grassroots Soccer Firm 'For Soccer Ventures' Forms To Grow Sport In U.S.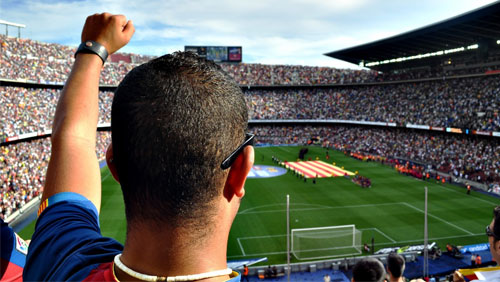 Today, Major League Soccer's Philadelphia Union investor Richie Graham has announced the formation and launch of For Soccer Ventures – an investment firm focused on the growth and long-term development of American soccer. Graham has been one of the most active supporters of the American soccer community over the past decade, committing over $50 million dollars to the sport, with an emphasis on domestic player development through his investment in Philadelphia Union's youth academy, his tournament and league property holdings, and his philanthropic support of the industry-first soccer high school, the non-profit YSC Academy.
The new group will source, acquire and manage a portfolio of investments and businesses and will be comprised of two key platforms: The Soccer Collective is a new media house leading a collaborative movement to celebrate American soccer culture and fan experiences through storytelling, activations and brand content development. The Soccer Alliance will expand Graham's existing network of soccer properties with a focus on youth clubs, leagues and tournaments with the objective of improving the on-field experience for players and the American soccer family.
"With the FIFA World Cup and Olympics coming to the U.S. in 2026 and 2028, there has never been a better time to double down on our commitment to advance American soccer forward." Graham stated, "Now is the time to invest with the future of American soccer in mind, and I am very excited to bring together a passionate executive team with deep roots and experiences within the American soccer ecosystem to lead this charge. The Soccer Alliance and The Soccer Collective represent our relentless commitment to both fuel and showcase the exciting growth of soccer in America."
To lead the new company, Graham has hired an experienced team of soccer executives, including:
Ryan Mooney (Managing Director, For Soccer Ventures): former Chief Soccer Officer at U.S. Soccer
John Parker (Managing Director, For Soccer Ventures): former Director of Strategy for Striker Partners' soccer investments
Dr. Nooha Ahmed-Lee (Director of Education, For Soccer Ventures): Head of School, YSC Academy
Aaron Maines (GM, The Soccer Alliance): former Head of Sports Marketing at adidas soccer and Wasserman executive
Marc Horine (Chief Business Officer, The Soccer Collective): former ESPN executive and COPA90 US General Manager
Heath Pearce (Chief Brand Officer, The Soccer Collective): former U.S. Men's National Team player and Lead Creative and Host at COPA90 US
Burke Cherrie (Chief Content/Strategy Officer, The Soccer Collective): award-winning filmmaker and former Editorial Director at COPA90 US
"With the 2026 FIFA World Cup and 2028 Olympics as our guiding stars, we have a once in a lifetime opportunity to win the hearts and minds of players, parents and fans across the country," said Ryan Mooney, Managing Director of For Soccer Ventures "Our goal is simple, to invest in the game and unify the fragmented American soccer experience both on and off the field of play."
John Parker added, "We've partnered with the sectors' best operators, who not only have professional expertise in the space, but bring authenticity and a personal passion for the sport to this new venture. We're from soccer, for soccer, and we're investing in American soccer to ensure the growth of the game we love."