Las Vegas Weekend Action Talk
By Frank Scandale @FScandale @TheDailyPayoff
Las Vegas bookmakers are busier in May than accountants are in April, and this weekend has them taking action on more games and sports than Alex Rodriguez has homers.
Each week, The Daily Payoff will attempt to elicit from some well-regarded Las Vegas odds makers what games and events bettors are finding interesting as the weekend approaches.
This weekend, for instance, fresh off the insanity of Deflategate and The Preakness hysteria known as American Pharoah, bookmakers are looking instead at a smorgasbord of sports instead. No one event is commanding as much attention as say the Mayweather-Pacquiao fight and the Kentucky Derby, but some money is flowing into everything else.
Conference finals in basketball for one book maker is the focus, while another sees the NBA and the NHL as decent draws because he says the New York Rangers always bring in extra betting.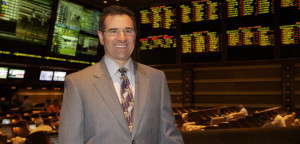 "The Rangers are one of those hockey teams we take a lot of money on every year," said Johnny Avello, executive director race and sports operations at Wynn Las Vegas. "If it were Rangers and Black Hawks in the finals, it would be best for networks and good for us. But if it were Rangers and Anaheim, that could be an all out war."
Jimmy Vaccaro, director of the race and sports operations at South Point Casino, is cool on hockey in general, saying it is a niche sport that doesn't bring in much action regardless of which teams are playing. But the prospect of a Cleveland Cavaliers-Golden State Warriors final has him excited.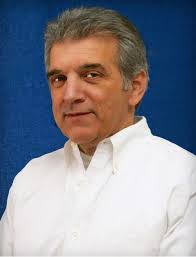 "Right now, most of us here are rooting for an extra 10-15 percent handle if the Caveliers would play Golden State for championship," Vaccaro said. " "It has marquee value and since June is one of the slowest months, we'll take any help we can get and it would help if Lebron were playing Curry in the finals."
And while a UFC light heavyweight title fight at the MGM Grand, some college lacrosse semi-final games  and the French Open will all generate some influxes for this weekend, all eyes are already on the Belmont Stakes on Saturday, June 6.
With the specter of  American Pharaoh being the first Triple Crown winner since 1978 when Affirmed took the crown, https://www.youtube.com/watch?v=apBIGFWMFr0 , Avello and Vaccaro both are anticipating a bonanza of business.
"I'm writing tons of business," Avello said.
"The Belmont will be a very good day," added Vaccaro. "It might challenge what we do for the Derby. People want to be part of history."Avello said his top three favorites and accompanying odds are American Pharoah at 10-11, Frosted at 4-1 and Materiality at 9-2. He suggested coming to Las Vegas in person if you are going to bet the race because the odds are better there than at the track and the "hold" percentage is 4.5 percent in Las Vegas as opposed to 16 percent at the track.
Vaccaro said it doesn't matter what other horses are in the race from his point of view. All the betting is on whether Amerian Pharoah wins or loses.
"Most of the ticket will be on American Pharaoh. When you get into these situatons, a lot of people are buying $2 and $5 tickets and they won't even cash them. They'll just take them home. A lot of souvenier hunters will gobble them up."
After the Triple Crown, the next big thing looming is the U.S. Open golf championship starting the week of June 15. VegasInsider.com, for instance, has Rory McIlroy as the the 7-1 favorite, with Jordan Speith next at 17-2 and , believe it or not, Tiger Woods at 15-1.
Vaccaro said only the Masters golf tournament generates any real financial excitement of all the majors.
"The Masters is quite different," he said. "Tiger's influence is waning each year he doesn't win anything, but he still draws, just not as much."
And then there's baseball.
"Then summer kicks in middle of June, and you can bet any sport you want, as long as it's baseball,"Avello cracked.
Before the season started, he said odds makers were seeing the favorites as the Angels, Tigers and Boston. "A lot of teams people were expecting big things from. But now the Royals are playing well and the Astros are getting big play. It's still a long way to go and there will be more (odds) changes.
"In the National league, the Nationals, the Cardinals and the Dodgers are still the favorites," he added. "But there are a lot of teams in the mix. People are betting the Mets, the Padres, and the Cubs all the time. "
Yankees?
"Yankees are in a division that is up for grabs. When the dust clears, one of the five teams can win."
For now, the Yankees are 16-1, he said.
But if you want to load up an a real long shot for next month, look at Bradley Neil and Gunn Yang. Who? Right.
But both are 2,000-1 to win the U.S. Open