PlayNJ: State Sportsbooks Nearly Hit $500 Million in Feb., But Uncertainty Lies Ahead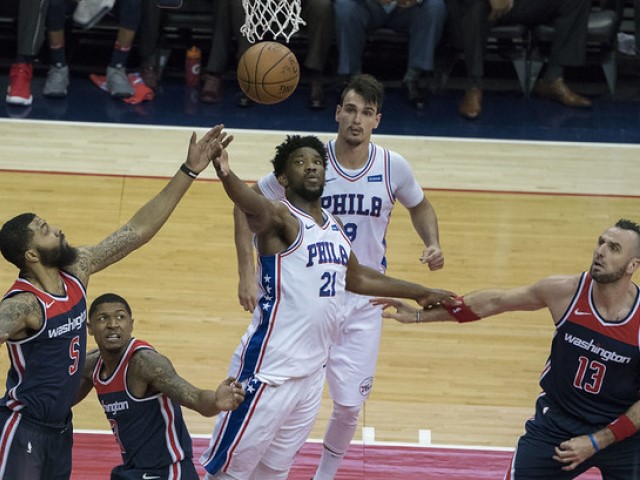 Super Bowl betting pushed New Jersey's online and retail sportsbooks to a strong February, though the monthly handle fell short of $500 million for the first time since October. But the concern for New Jersey's sportsbooks is what lies ahead, according to PlayNJ analysts, after the NBA suspended its season, the NCAA Tournament limited spectators, and other leagues mull suspensions.
"New Jersey's year-over-year gains remained impressive in February, but we are in uncharted territory now," said Dustin Gouker, lead analyst for PlayNJ.com. "Obviously there are bigger concerns with coronavirus, but the NBA is a major revenue driver for New Jersey's sportsbooks. So the suspension of the season, in addition to suspensions of other sports, will undoubtedly have a significant effect."
New Jersey's online and retail sportsbooks made a giant year-over-year leap in handle to $494.8 million, up 54.4% from $320.4 million in February 2019, according to official reporting released Thursday.
New Jersey generated $54.2 million in Super Bowl bets, but that was No. 2 to Nevada's $156.8 million. Still, the Garden State could surpass Nevada, which posted a $458.6 million in handle in February 2019.
Despite losing $4.3 million on the big game, New Jersey sportsbooks managed to produce $17 million in gross revenue, resulting in $2.2 million in tax revenue for the state. Basketball, which produced a $6.6 million win on $219.3 million in wagers, helped sportsbooks overcome the Super Bowl loss.
"New Jersey bettors continue to show heavy interest in basketball," Gouker said. "March Madness appears as of now as if it will be played, and it is one of the largest betting holidays in the U.S. But it is impossible to gauge just how much interest there will be if it is played at all."
Online betting generated $436.5 million in wagers, 88.2% of the state's handle in February. FanDuel Sportsbook/PointsBet led the way with $9.6 million in gross revenue from online betting, down from $22.2 million in January.
FanDuel Sportsbook at The Meadowlands again capitalized on the New York market. The retail market leader posted $1.4 million in gross revenue, up from $4.3 million in January.
ONLINE CASINOS
New Jersey's online and poker industry set a revenue-per-day record in February, generating $52 million in revenue during the short month. February's total was up 64% from $31.7 million in February 2019 and just shy of the record $55.1 million set last month.
Online casinos and poker generated $1.79 million per day during the 29 days in February, up from $1.78 million per day in January. March, which has historically been a big month for online casinos, could bring even more revenue in, as Atlantic City casinos brace for any impact from the coronavirus outbreak.
"Online casinos and sportsbooks should help buoy their land-based casino counterparts in Atlantic City should the coronavirus impact casino operations," said Eric Ramsey, an analyst for PlayNJ.com. "The Golden Nugget's online casino already generates more revenue than its retail casino, and others have been closing the gap. That online revenue stream could prove vitally important in the coming months."
For more, visit PlayNJ.com/news.