Youth Soccer Business Brings In Tech Partner To Engage Kids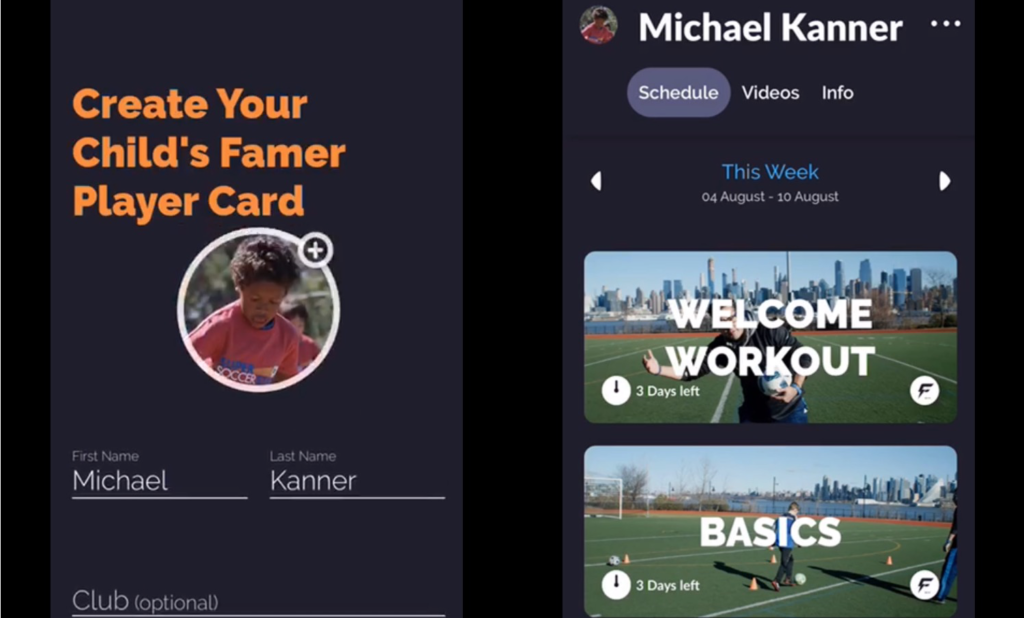 Super Soccer Stars, the nation's premier youth soccer organization, will launch a partnership with Famer , an Israel and New York based teaching app,  that will enable young players and parents to create and curate personalized training programs, messaging, and interactive feedback between coaches and athletes for the first time. The idea is to create a more user friendly and interactive environment for kids in the growing youth soccer space and then take that opportunity  to other similar spaces.
Soccer, and the over 100,000 engaged kids Super Soccer Stars has, is priority one.
"This will be the first of many digital offerings in our pipeline to drive home our vision of empowering youth through sport, something which is missing in the coaching pipeline today. We need to connect with our young people on any device and at any time possible, and by partnering with Famer, we will provide a mobile curriculum which supplements our classes to further engage our young Soccer Stars and their parents through our digital content. " said Adam Geisler, CEO, Super Soccer Stars. "Famer's digital platform will become a core part of the Super Soccer Stars training curriculum going forward to enable our young athletes to tap into their full potential on and off the field.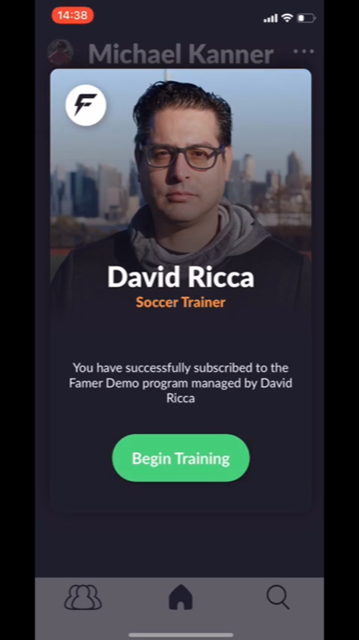 "Consumers are used to be receiving on-demand access to communities from fitness classes to continuing education programs, but youth sports training has been missing that opportunity until now.  Famer provides that content for the first time, and there is no better partner to launch this than Super Soccer Stars with its proven curriculum, incredible teaching, and tremendous coaches," added Rich Abend, CEO of Famer. "Our Famer Play product allows for better communication and provides a mobile and digital extension between Super Soccer Stars' teachings and its parents, which leads to more fun and better participation for all."
According to the release, Famer's mobile app allows Super Soccer Stars' coaches to share videos and instructions on how to perform Super Soccer Stars' skills & drills at home, as well as assign weekly workouts and provide progress reports to athletes and parents. Super Soccer Stars customers from ages 2-X will be able to use the Famer app to digitally extend its age-specific skills and drills training program to the parent and the athlete as a supplemental interactive program at home.
With Famer, parents will have a clear understanding of their child's training and development milestones and will receive the following:
● Access to videos and descriptions week by week explaining their child's Super Soccer Stars' class activities.
● Skills & Drills support their child by helping him/her work on what he/she just learned in class.
● The ability to follow their participation progress.
● Additional physical, mental, and social development activities for their child.
● Quality time spent with their child by actively supporting him/her when practicing programs assigned by Super Soccer Stars' coach.
Super Soccer Stars curriculum will be live via Famer's app starting September 7.
Next steps on expansion to other sports and more interactivity will be rolled out later in 2019.